There are scientific explanations to the harmful health effects of incompatible foods. Let's look at one of the very popular drinks and learn why banana milk shake is harmful to health. This will exactly explain why fruit milk shakes can do more harm than good to the human body.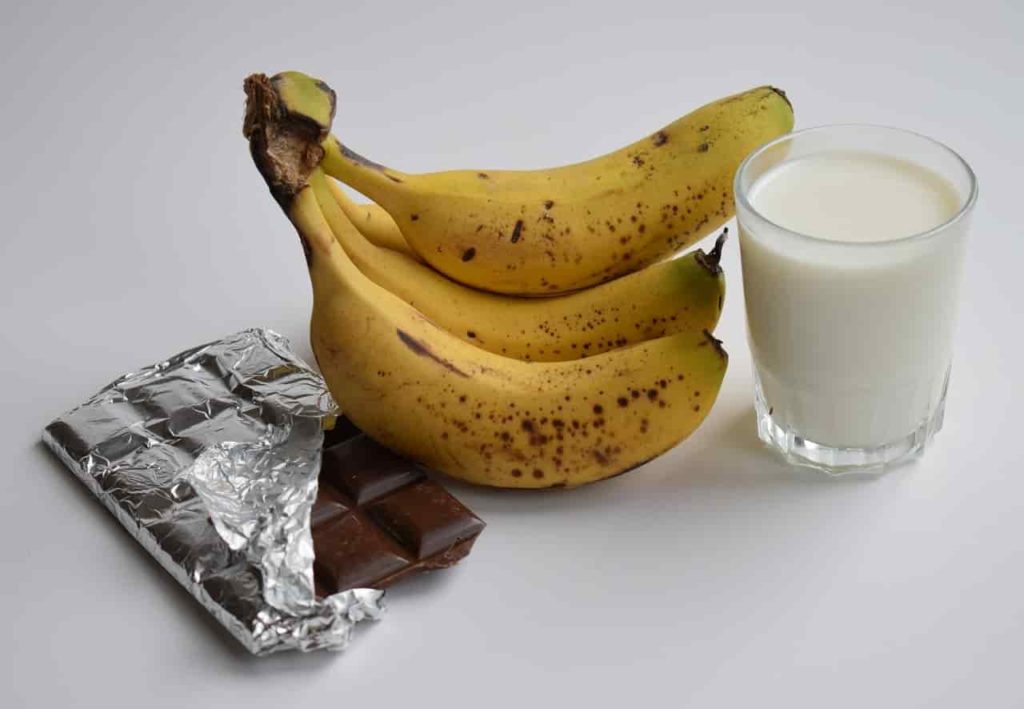 There is no denying the fact that both banana and milk are very wholesome and nutritious foods when taken individually. Each of them has got tons of carbohydrates, vitamins, minerals, fats, proteins all packed together under one roof.
However, the problem starts when we combine these two foods and consume it in form of a banana milkshake or the other.
First of all, banana heats up the body and milk cools down; taking both of them together might neutralize each other's effects.
Secondly, have you ever added some lemon/ lemon juice to milk or poured milk into something sour? You will instantly find that the milk curdles. This is exactly what happens when both of them are taken together in the digestive tract.
Ripe banana may be sweet, but by the time it reaches the stomach from the mouth, it has already turned sour and it coagulates or breaks milk.
What happens when you drink Banana shake?
Bananas which are not ripe or artificially ripen are anyhow sour. Moreover banana is laden with vitamin C or Ascorbic acid (10-14%). The sourness and Ascorbic acid of banana curdle the milk and this leads to heaviness in the stomach.
Also, the fat present in milk slows down the gastric emptying rate. So the Ascorbic acid remains for more time with milk in the stomach and react.
The Agni becomes overloaded which inhibits the enzyme system and produces toxins in the body.
The reaction also causes indigestion, congestion, heaviness in stomach, cough & cold, rashes, hives etc.
For Kapha Imbalance, the combination of milk and banana can diminish the digestive fire, leading to further weight gain and toxin build up in the body.
Free Ayurvedic Health Assessment
Take Medhya Herbals' Health quiz, for a complete Ayurvedic analysis of your body tissues, your current health imbalances, and your Aging status.
Whether you are experiencing severe health symptoms or just mild discomfort, you will be able to understand the underlying causes and hence heal and nourish your body.
You will also get recommendations to achieve optimal health. Access Ayurvedic Recipes, Yoga and Exercise routines, and Guidelines for herbs that match with your needs.
Can you have Milk and Bananas?
Yes, there are several ways in which you can try to resolve this issue.
Try to eat the fruit and milk separately, keeping at least one hour and ideally 3 hours in between. Taking banana after warm milk helps in sleep and bowel movements. Vata (major), Pitta (Minor) and Vikruti people can tolerate banana followed by warm milk.
But what to do if you are a fan of milk-based banana smoothies/shakes? Adopt one of the methods below:
Make sure that banana is very ripe before adding to milk. If that's the case, it may not be too bad for you if your digestion is strong or you are not suffering from any specific health disorder.
Add nutmeg and cardamom shake to improve digestion.
Consume the shake within one hour.
Instead of regular milk, try adding coconut or almond milk to the fruits.
Interested to join like-minded people to share and learn about healthy food, Ayurvedic Diet and lifestyle? Join Medhya's Ayurvedic Diet and Lifestyle Community on Facebook.