Get started with your PCOS cure journey in 2021!
It is not a health campaign or media jargon, but a real call for you to act and resolve your health problems now.
You have been suffering from PCOS Symptoms for a long time!
Perhaps you tried some solutions to resolve your PCOS, but they didn't work out so well.
You have been made to believe that PCOS cannot be cured! And you feel overwhelmed with the what and how of PCOS cure with all the medical jargons that you have come across so far.
If you have gone through any of the above along with the awful symptoms of PCOS, then this post is for you!
You need to do only 6 simple and practical things to finally start resolving your PCOS symptoms.
And these are the most basic yet essential changes in your Diet and Lifestyle, which will help you to begin your PCOS cure in an all natural way.
What You'll Learn | Click on Topic to Go There
No Quick Fix, But a long term approach to cure PCOS from its Root!
But before we begin, here's what you should take note of.
You know, Rome wasn't built in 1 day! As well your PCOS symptoms didn't crop in 1 day. So, the PCOS solution can't be achieved in 1 day by just 1 move of the magic wand.
In fact, if you didn't know till now; let me first tell you the truth that PCOS is not a disease. So! There is no pill, no remedy, and no quick fix for it as such!
And one more truth is that you can cure PCOS naturally by adopting a suitable and healthy Diet and Lifestyle according to your PCOS symptoms.
It is a journey of consistent efforts in the right direction to correct your hormone imbalance and hence resolve PCOS.
You can learn more about PCOS Diet here.
In this post, we are sharing with 6 biggest things that are keeping you off from treating your PCOS symptoms! Now let's go…
6 Most Important Diet and Lifestyle Changes for Natural PCOS Cure
1. Away from sugar
PCOS is associated with insulin resistance, which means that your body cannot effectively process sugar. If you keep loading up on sugar, then you'll have it in excess, and that will cause you weight gain.
Also, the body produces more insulin in an attempt to deal with the sugar. Too much insulin is a problem too.
Do away with the artificial sweeteners, keep off the sweets, and your body will thank you. It'll be able to better manage the insulin too.
2. Refined Oil
In her book " Deep Nutrition: Why Your Genes Need Traditional Food", author Catherine Shanahan states that most of the oils in the modern diet are hazardous to our health.
They have been processed and made to pass through different chemicals, have additives that are not all healthy, etc.
Some of the culprits that add these highly dangerous fats to your body are:
vegetable oil (even the one called organic)
corn oil
canola oil
grape seed oil
hydrogenated oils
margarine, etc.
Rather, you should embrace the pure oils or seeds, which add healthy fatty acids such as Omega 3's to your diet.
These include virgin coconut oil, extra virgin olive oil, red palm oil, sesame oil, and flaxseed oil. These are healthy, and you can get tasty recipes using these oils too.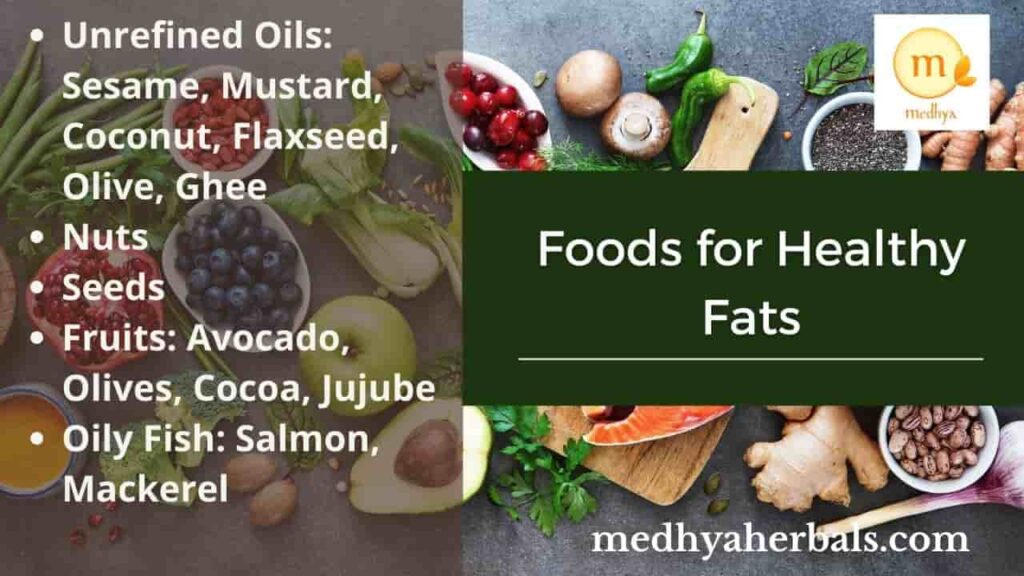 3. Processed foods
In PCOS, and even for general health, you want to avoid processed foods wherever you can.
In the 'process of processing', much of the natural organic nutrients in food is lost.
Now, these nutrients are replaced with additives, supplements, etc. Most of these are artificially synthesized. These synthetic nutrients can't replace the natural ones.
The body is optimized to work with the natural nutrients. If you give it unfamiliar ingredients to work with, you are going to complicate metabolism even further.
You want to avoid this if you have PCOS.
4. Lack of Physical Activity
Shedding weight improves symptoms of PCOS greatly. It is proven that losing as little as 5 – 10% of your weight is enough to see notable improvements.
Don't live a sedentary lifestyle. Did you know that simply walking can go a long way too? For an average person weighing 140 pounds, walking 2 miles per hour burns 80 calories. This person can burn 91 calories in one hour by running!
Sign up for a gym class if you have to. Exercising should be a part of your lifestyle. Take half an hour every day to exercise. Learn here on the best exercises to start losing weight with PCOS.
5. Lack of sleep
Sleep is very important for healthy living.
Lack of sleep has been linked to weight gain. You want to avoid that especially if you have PCOS. Aside from that, lack of sleep causes your appetite to increase.
Unfortunately, it also makes your metabolism decrease at the same time. Therefore, you eat more but you can't process the food you eat.
Lack of sleep also negatively affects your brain and slows down your immune system.
If you have sleep conditions, attend to it. If not, then just make out more time to sleep. At least, seven hours each night.
6. Snacks
If there's one sure way to get your blood sugar levels sky-high, it is by snacking.
What makes it worse in PCOS is that you can get an increased craving for snacks. You eat more snacks and get more sugar.
You get more sugar and get more insulin and androgens. Your PCOS symptoms worsen eventually.
Eat healthily and resist the snacking urge. One secret is to eat food with a low glycemic index.
These foods help to ensure you have some moderate amount of sugar in your blood continuously.
Here's a detailed video for you to know about the 9 Ayurvedic Tips to treat PCOS Naturally.
Start Now!
These 6 tips to reverse PCOS symptoms will work well for you if you stick to them and follow consistently.
Don't rush it though! Take baby steps…and start with one thing at a time. Give yourself and your body time to adjust to the change that you are bringing in.
Once, you are cool with the new thing, move on to the next step.
And that my friend is the secret to success and push back all the resistance.
Which one are you going to start implementing today?
Do write to us for any queries, comments, and feedback. We will try to get back the soonest we can!