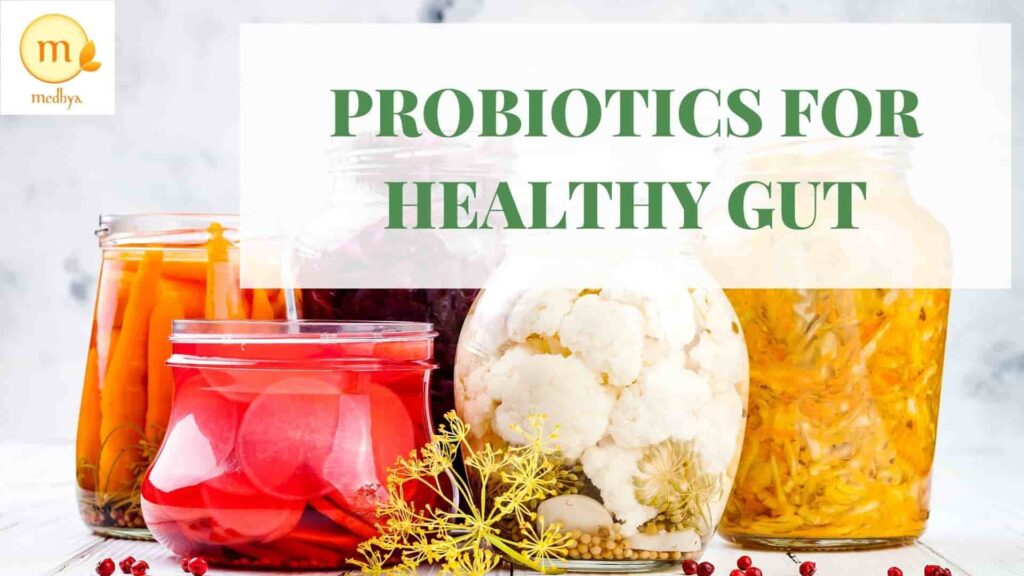 Probiotic Foods contain live microbes. They have multiple healthful effects on the functioning of our organs. That's why probiotic foods are often classified into functional foods, which have both nutritional and medicinal properties.
In this post, you will get to know health functions, benefits, types, and specific examples of probiotic foods. So, let's get started.
What are Probiotics?
Probiotics contain blends of live bacteria and yeasts that support the health of our digestive system. Different probiotics contain different strains and amount of the bacteria, which are similar to our gut microbes.
When we consume probiotcs on regular basis, it helps to establish a healthy gut microbiome. Probiotics can either be ingested or applied on the skin, where they are absorbed for specific health results.
Our Gut Microbiome
Different microbes are present in various amounts in different body parts such as skin, brain, mouth, stomach, and intestines. Each has their own role, supportive environment, and hence impact on our body.
There is nearly 10 times the number of microbes in our body as compared to the human cells. Hence, for the proper functioning of our body, it is highly critical that we take great care of these tiny beings, also known as our "microbiome".
Our "gut" or the digestive tract is home to trillions of microbes, which benefit our health and support the functioning of our body. These tiny beneficial organisms consist of diverse range of bacteria, yeast, fungi, protozoa, virus, and archaea. Collectively, they are called as Gut Microbiome or Gut Flora.
Together, these microbes have developed a foolproof ecosystem. The health and functioning of our digestive system depends heavily on the health of our gut microbiome. Regular intake of probiotic foods is perhaps one of the easiest and best ways to support our microbiome.
Check your Ayurvedic Health Score – 2 mins Health Quiz!
Take 2 mins Health quiz to create your unique Ayurvedic Health Profile and get clarity on your health symptoms. Receive step-by-step recommendations on Diet and Lifestyle to achieve optimal health.
Health Functions of Probiotic Foods
Probiotic foods when included in the diet of people suffering from chronic disorders such as depression, irritable bowel syndrome, celiac disease, and inflammation have been observed to give remarkable results that years of pharmaceutical medicines could not provide.
The commensal microbes from probiotic foods have following effects on our body:
They restore and balance out the composition, strength, and also function of the microbial community in our body.
They strengthen the commensal microbes and help to remove or destabilize the pathogenic activity.
Probiotics produce essential nutrients such as Vitamins and also enhance the availability/absorption of the nutrients.
They support the function and maintain the pH of our gastrointestinal tract. This helps to prevent related disorders such as IBS, Celiac disease, and also counter food allergies.
They produce neurotransmitter hormones such as GABA and Serotonin that directly communicate with our brain and affect our mood. Thus probiotics have been used to treat several psychological disorders and fight off depression.
Boost the functioning of the immune system by providing essential nutrients, removal of pathogens, and secretion of required hormones.
Health Benefits of Probiotic Foods
Several studies have been done on the effect of probiotics. It has been found that they are helpful in treating different health problems such as:
Digestive disorders- For example, irritable bowel syndrome, inflammatory bowel disease and diarrhea caused by infections and antibiotics. Some probiotics help in preventing diarrhea caused by infections and antibiotics and these are also helpful in improving symptoms of irritable bowel syndrome.
Allergic disorders- Atopic dermatitis (eczema) and allergic rhinitis (hay fever)
Colic in infants
Oral health problems including tooth decay, periodontal disease etc.
The common cold
Prevention of necrotizing enterocolitis in very low birth weight infants.
Elevate mood, prevent stress, and help fight depression.
Types of Probiotics
Our microbiome can go out of balance resulting in various disorders such as Obesity, Diabetes, Digestion, Depression, Anxiety, and even skin or hair related disorders. This happens due to various factors that could be due to change in environment, diet, travel, or due to contact with foreign
Some of the widely used probiotics include few main groups that involve bacteria and yeasts as listed below.
Lactobacillus. This may be the most familiar probiotic. You can get it from yogurt and other fermented foods. It can treat diarrhea and these may help people who fail to digest lactose, the sugar in milk.
Bifidobacterium. It is present in some dairy products. It may help reduce the symptoms of irritable bowel syndrome (IBS) and some other conditions.
Saccharomyces boulardii: It is a yeast, found in some probiotics. It also helps to cure diarrhea and other digestive problems.
Top Probiotic Foods to include in your diet!
Probiotics are introduced in foods in the form of condiments, beverages, and or probiotic foods. A majority of the probiotics utilized in the food industry produce lactic acid that preserves the dairy products. Probiotics are utilized as starting cultures, co-cultures, and as bio-protective cultures.
1. Yogurt or Curd
Yogurt is the most common and one of the best source of probiotics. It contains beneficial bacteria that can improve your gut health. Yogurt is prepared from milk by the process of fermentation by friendly bacteria, lactic acid bacteria, and bifidobacteria.
You can consume yogurt to improve the conditions of bone and high blood pressure. It may help reduce diarrhea caused by antibiotics in children and even help ease the symptoms of irritable bowel syndrome (IBS).
2. Soft cheese and enriched milk
If yogurt does not work on you, you can take soft cheese, for example, Gouda, mozzarella, cheddar, and cottage cheese. According to studies, probiotics bacteria which found in soft cheese can survive in the voyage through the acidic stomach.
Cheese is highly nutritious and it gives enough protein. It also provides important vitamins and minerals, including calcium, vitamin B12, phosphorus, and selenium. Modest intake of these dairy products may even lower reduce the risk of heart disease and osteoporosis
3. Kefir
It is a fermented probiotic milk drink, prepared by mixing kefir grains in cow's or goat's milk. Kefir is usually well tolerated by people those are lactose intolerant.
Kefir grains are not cereal grains and these look just like cauliflower. It is the cultures of lactic acid bacteria and yeast. Its health benefits include improving bone health, reducing digestive problems, and protecting against infections.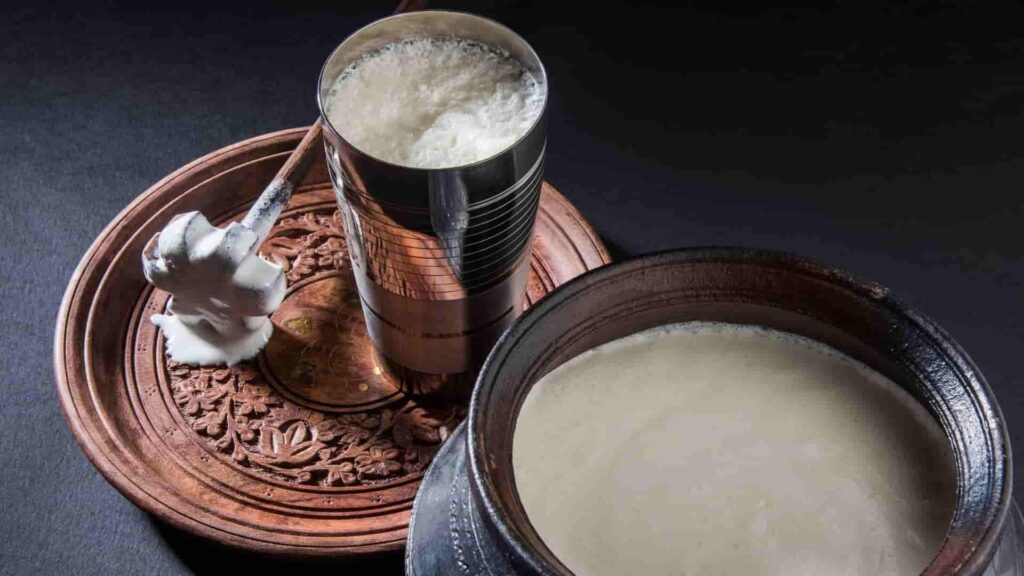 The buttermilk is a range of fermented dairy drinks. There are two main types of buttermilk: traditional and cultured. Traditional buttermilk is obtained after extracting the butter from the fermented milk. This has been going on since ancient times and it is called "grandma's probiotic." This buttermilk is generally consumed in India, Nepal, and Pakistan.
Cultured buttermilk usually does not have probiotics benefits and these are widely available in American supermarkets. Buttermilk is highly beneficial as it is low in fat and calories and rich in important vitamins and minerals, such as vitamin B12, riboflavin, calcium, and phosphorus.
5. Sauerkraut and Kimchi
These are prepared dishes and these contain three necessary probiotics and vitamins. The unpasteurized versions are more beneficial as the pasteurization process destroys the probiotics. So, always take unpasteurized versions
6. Miso soup
You can prepare miso soup by fermenting soybean paste. It is both delicious and highly nutritious. It contains vitamins, antioxidants, more than 150 bacteria and is also low in calories.
Here's a recipe of vegetarian Miso soup for you to try.
7. Tempeh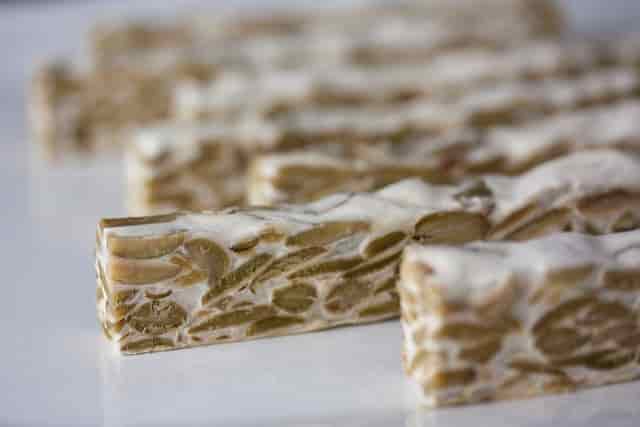 Tempeh is also a fermented soybean product whose flavor is nutty, earthy or similar to a mushroom. It is originally from Indonesia, but due to its high protein content, it is popular all over the world.
The fermentation process of tempeh actually increases the number of minerals your body can absorb from it. Fermentation also produces some vitamin B12, a nutrient that soybeans do not contain and therefore you can add it as a nutritious probiotic to your diet.
8. Naturally fermented sour pickles
Make pickles by adding salt. This promotes growth of probiotics. Avoid vinegar, as it prevents the growth of gut friendly bacteria in the pickle.
9. Kombucha
Kombucha is made by double fermentation process of sweetened tea mixture with yeast and bacteria. It is originally from China and made from tea leaves. Kombucha is non-alcoholic in nature. It is often sweetened to improve the taste.
10. Kvass
Kvass is a fermented drink from Slavic countries. Traditionally, it is made by fermenting fruit, berries or honey with herbs and spices, and also with rye bread. The most popular version is made from rye bread or beetroot. It has a pleasant sour taste.
11. Kanjika
Kanjika is a fermented drink made from rice gruel. In Ayurveda, it is considered to be highly beneficial for Vata Imbalance and to establish digestive fire. It is a source of lactic acid bacteria and Vitamin B12.
Support Liver Health and Boost Metabolism with Ayurvedic Principles
Follow the Ayurvedic principles of Detoxification to boost fat metabolism and clear out "Ama" or toxins and excess weight. Support the health of your liver and kidneys with Ayurvedic herbs, diet, and lifestyle.
A word of Caution with Probiotic Foods
All probiotics strains are not the same. For example, when a specific kind of Lactobacillus treats an illness, there are other kinds of Lactobacillus which would fail to show the same effect. The effect of probiotic foods also depends on the condition of your health:
Probiotics have a good safety record when people are healthy. Sometimes, it shows side effects, like mild digestive symptoms such as gas.
Alternatively, probiotics may cause severe side effects, such as dangerous infections, in people with serious underlying health problems. If you are critically ill or having surgery or low immunization power, you should not consume probiotics or its supplements. Similarly, it may cause harm for very sick infants.
Interested to join like-minded people to share and learn about healthy food, Ayurvedic Diet and lifestyle? Join Medhya's Ayurvedic Diet and Lifestyle Community on Facebook.
References