Online Consultation and Ayurvedic Treatment with Medhya Herbals
Your Ayurvedic treatment with Medhya Herbals involves prescription for Ayurvedic medicine and herbs and guidelines on diet and lifestyle.
Based on your health assessment and discussion with Ayurvedic Doctor, you will receive your personalized health regime and prescription for Ayurvedic medicine.
You can schedule your consultation with the appointment calendar below.
The timings mentioned are for Indian Standard Time. To find corresponding time at your location, please refer here.
---
---
You can sign up for consultation above or connect with our team at [email protected] to schedule an appointment. All consultations are payable in advance.
Ayurvedic Treatment with Dr. Pawan Bansal
Dr. Pawan Bansal is a registered Ayurvedic medical practitioner in India, practicing for more than 40 years.
His expertise lies in treating modern lifestyle disorders such as digestive problems, auto immune disorders, inflammation, fertility, and women's health issues with herbal and natural remedies. To learn more about Dr. Pawan Bansal's experience, please refer to Medhya's story and mission here.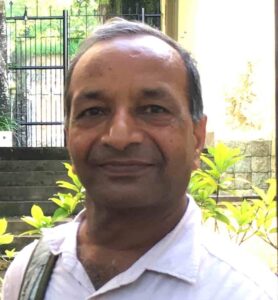 Ayurvedic Treatment and Diet Plan – Online Consultation
Here's what you can expect:
1. Sign up for online consultation
Each online consultation (video call) lasts 20 mins. You can book more slots should you require, however our recommendation is to begin with 20 mins for the first consultation. Cost of one session for 20 mins is USD $49. It involves:
Online consultation involving health assessment and Ayurvedic treatment and herbs for your health symptoms.
Your personalized lifestyle and diet plan involving meal guidelines, physical activity, and daily routine to heal your health condition.
Access to Medhya's recipe portal (more than 100 recipes), where you can find meal ideas (prepared according to Ayurvedic diet) to follow your personalized diet plan.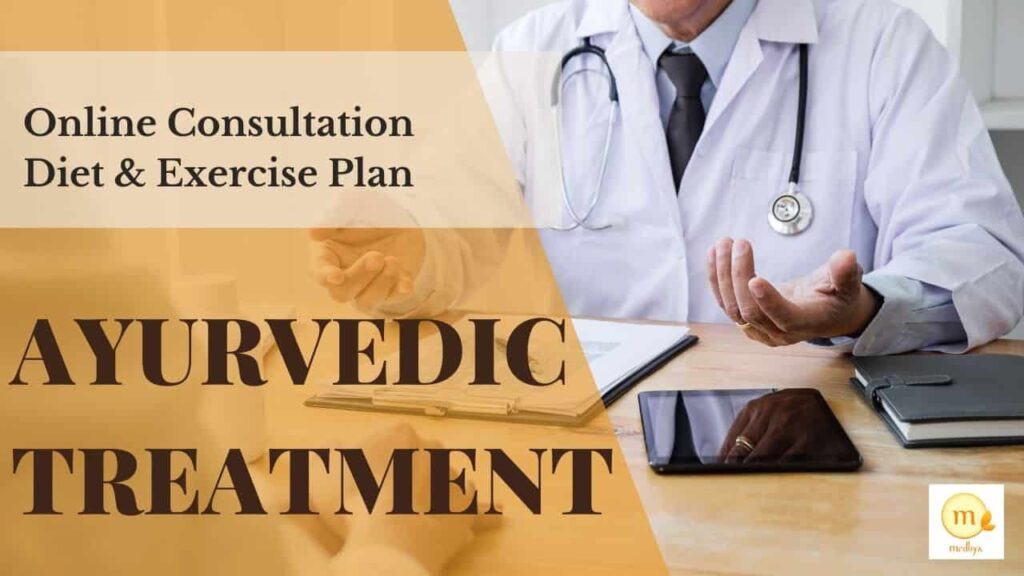 2. Online Health Assessment
After payment, you will receive information for your online health assessment. This involves filling in a questionnaire to diagnose health imbalances from Ayurvedic principles. You would also be required to fill in details around your current diet and lifestyle practices.
You should try to complete your health assessment at least 3-5 days prior to your appointment. Please provide as much information as possible. This will allow us to provide you with better services and also save time during consultation.
3. Your Appointment
Online appointment involves video conversation with Dr. Pawan Bansal. To connect for your online appointment, please provide us with your contact details, preferably whatsapp or skype. Or we can schedule a conversation on zoom.
Please make sure that you are available at least 5 mins prior to your scheduled appointment time. It is advisable that you keep your health assessment results with yourself during the call.
Other than that, just be ready to ask any questions or discuss your specific health issues. That's it.
4. After the Appointment
Our team will connect with you within 2 working days for further information. You can expect to receive your personalized Diet and Lifestyle plan and Herbal Remedies prescription in this process.
5. Follow Up
Our team will connect with you in due course for follow up. Here you can expect to go through subsequent health assessment to observe your health status and improvement.
Cancellation and Rescheduling
To reschedule the appointment, you can contact our team at [email protected]aherbals.com. Rescheduling the appointment can be done anytime. However, we cannot guarantee that you will always get desired time when rescheduling.
You can cancel the appointment before 48 hours and receive full refund. However, only 50% refund is applicable when appointment is cancelled within 48 hours.
Connect today for Ayurvedic treatment and consultation
The timings mentioned are for Indian Standard Time. To find corresponding time at your location, please refer here.
---
---
Personalized Ayurvedic Treatment
Ayurveda provides us guidelines to attain Balance, Heal, and Thrive at every age and phase of life. Ayurvedic treatment emphasize on the fact that every individual is unique in their physical and mental composition. And, hence one solution doesn't fit all!
At Medhya Herbals, we have adopted this unique approach of Ayurveda. Ayurvedic treatment with Medhya Herbals is personalized to fit your health requirements.
We don't just provide you with health solutions but also train you to learn the language of your body.
Medhya's ayurvedic treatment guides you to be in control of your health with the foods that are available in your kitchen and with lifestyle actions that you can take on daily basis.