Dysmenorrhea is severe cramping or spasmodic pain in the pelvic region that happens just before or during menstruation. It is one of the biggest menstrual problems faced by young females and adolescent girls.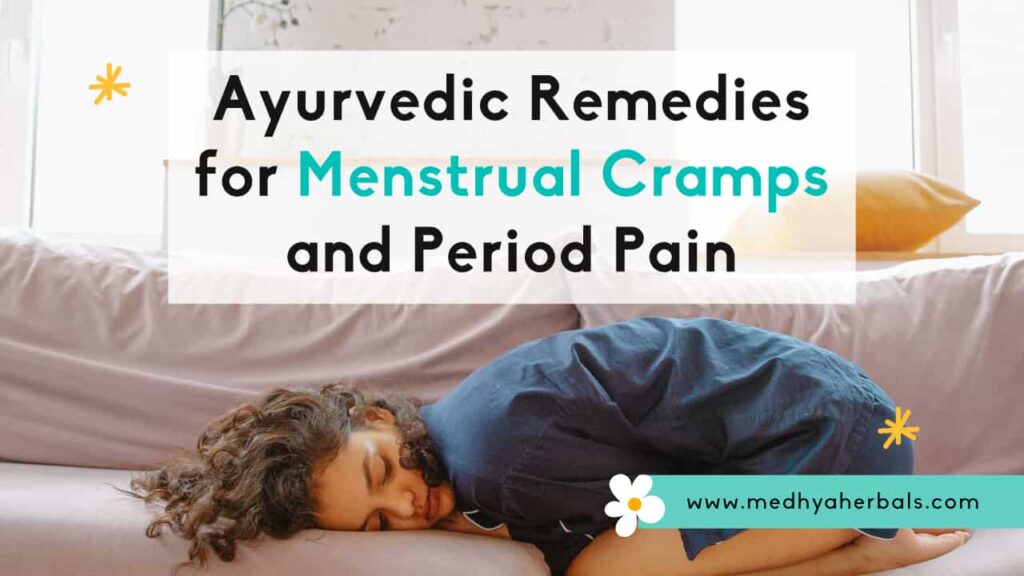 Dysmenorrhea is one of the most common reasons for non-attendance at school or work among young women. Although it is not life-threatening, it can have a considerable impact on the patient's quality of life.
Types of Period Pain and Common Issues – Dysmenorrhea Symptoms
Symptoms such as back pain and extreme fatigue accompany lower abdomen pain in Dysmenorrhea. Here are some of the most common Dysmenorrhea symptoms:
Usually cramping pain begins few hours before menstruation and subsides after regular menstrual flow is established.
The first 24 hours of menstruation is usually the most painful time.
Severe pain in lower abdomen region.
Pain can also be spreading to hips and inner thighs.
Pain can be sharp, throbbing, or dull in nature.
Diarrhoea and constipation along with loss of appetite.
Migraine Headaches, Nausea, and Light Headedness.
Swollen and painful breasts.
Bloating and swollen abdomen.
These may continue throughout the period and pain may continue after the first 24 hours.
Is it ok to take painkiller for period pain?
Most of the over the counter (OTC) pain measurements for menstrual cramps are usually non-addictive analgesic and antispasmodics drugs.
However, for long term use, these medications are not good for health of the patient. Painkillers make the gastrointestinal symptoms of menstrual cramps worse, leading to either diarrhoea or constipation, loss of appetite, and bloating.
Painkillers poorly affect the gut health in the long term. They also lead to headache, dizziness, drowsiness and blurred vision. Learn here about the side-effects of taking painkillers for period cramps.
Is it normal to have Dysmenorrhea?
While the prevalence of menstrual cramps is very high, it is NOT normal to have painful periods. In Ayurveda, period pain or any symptom related with menstruation is considered to be a sign of imbalance.
A recent study reported that between 17% and 80% of the menstruating women go through menstrual cramps. Although the level of severity varies, period pain is a common problem faced by women of all age groups.
Dysmenorrhea is very frequent amongst adolescents and young women who have just attained menarche or recently started their periods.
It is most common in women between the ages of 20 and 24 years.
Most of the severe episodes of menstrual cramps usually occur before 25 years of age.
More than 50% of teenagers are affected by dysmenorrhea.
About 10 -12% of the teenager girls having severe menstrual cramps that lead to missed college and inability to carry out routine tasks for at least 1-3 days each month.
What is the main cause of Dysmenorrhea?
Primary dysmenorrhea
It is also known as idiopathic, spasmodic, essential or true dysmenorrhea. It refers to the painful menses with normal pelvic anatomy and in the absence of any identifiable pelvic disease.
It tends to occur in younger women with no pelvic abnormality, particularly in the first few years after menarche. It is mostly affecting more than 50% of women and quite severe in about 10%. Also, Primary dysmenorrhea occurs more frequently in unmarried women than in married women (61% vs. 51%).
Secondary Dysmenorrhea
It refers to pain which arises as a result of underlying health conditions. It usually begins in older women in the third or fourth decade of their lives. It may be caused by a number of conditions including:
Fibroids (benign tumors within the uterine wall).
Adenomyosis
Endometriosis (gynecological disorders)
Sexually transmitted infections.
Pelvic inflammatory disease.
Ovarian cyst or tumor.
Use of an intrauterine device.
Dysmenorrhea and Ayurveda
In Ayurveda, Dysmenorrhea can be considered as one of Kashtartava symptoms. Kashta means painful, while Atrava means substance flows out from the body at specific time.
Dysmenorrhea is a disease of reproductive tract (Yoni Roga) situated in the pelvic region. This region consider as the one of the main place of Vata Dosha. So, the disturbance of Vata Dosha, mainly Apana vayu leads to Dysmenorrhea.
Vata Dosha disturbance is mainly responsible of pain over other Doshas, i.e. without Vata vitiation, no pain occurs. Vata disturbance can present alone or with Pitta Dosha and Kapha Dosha, leading to additional symptoms.
Treatment of Dysmenorrhea
Vihara – Lifestyle Changes
Exercise regularly-minimum thrice a week.
Ensure a sound sleep of at least 6-8 hours.
Avoid smoking and alcohol Reduce caffeine.
Do Pranayama, nature walks, and / or yoga asanas
Ahara – Diet and Food Habits
Eat healthy, warm and fresh foods.
Avoid fermented, fried, spicy, and oily foods during menstruation.
Eat 5-6 small meals.
Have fresh fruits like plums, dark grapes, apples, and pomegranate.
Eat more leafy vegetables.
Regularly use ginger in food preparation.
Avoid high fat and sugar.
Take supplements like calcium, magnesium, vitamin E, B6 B12.
Yoga
Yoga activities can help to reduce and prevent the severity of many ailments that specifically women's health and give strength, stability, and suppleness.
Yogasanas are considered as the most convenient, drugless, and inexpensive method. Yoga is also found to have an encouraging effect on increasing the pain threshold capacity in individuals.
In Yoga, various types of Asanas have been mentioned. Among them Ushtrasana, Bhadrasana, Gomukhasana, and Vajrayana have a pain relieving effect.
Ayurvedic Treatment
According to Ayurveda, menstruation is guarded by Vata Dosha. Derangement or aggravation of Vata Dosha gives rise to this symptom. The treatment, which alleviates Vata, gives excellent results in this disease.
Panchakarma treatments like Uttarbasti, anuvasa or matrabasti are the treatments which will specifically target derangement of Vata in menstrual problems.
Garbhashaya balya aushadhi will also reduce associated symptoms.
Interested in learning about how to manage your Health Issues with Ayurvedic Principles, Healthy Diet, Lifestyle, and Yoga? Join Medhya's women exclusive community here.
References