Ayurveda provides extensive knowledge and natural remedies for Hot Flashes. The holistic and all natural medicine system of Ayurveda not only addresses the symptoms but also removes the causes of Hot Flashes, such that you can move towards health and nourishment.
In our earlier post on the causes of hot flashes, we learnt that poor circulation and toxin build up are the root cause and subsequent triggers of hot flash symptoms.
In this post, we covered on the mechanism of hot flash development and response of our body and brain to the cascade of events that happen during a hot flash or night sweats.
What causes Hot Flashes?
In Ayurveda it is considered that hot flashes happen due to Vata Dosha and Pitta Dosha Imbalance and Ama – toxin build up. When your Dosha are imbalanced, it disturbs the funcitoning of critical body systems such as circulatory system, lymphatic system, and digestive system.
If a woman has high level of imbalances during perimenopause, then it is more likely that she will experience hot flash symptoms that more frequent, more intense, and more irritating.
FREE Menopause Symptoms Health Assessment
Take Medhya Herbals' Menopause Symptoms quiz, for a complete Ayurvedic analysis of your body tissues, your current health imbalances, and your Aging status.
You will also get recommendations to achieve optimal health. Access Ayurvedic Recipes, Yoga and Exercise routines, and Guidelines for herbs that match with your needs.
Whether you are experiencing severe Menopause symptoms or just mild discomfort, you will be able to understand the underlying causes and hence heal and nourish your body.
What are the Foods and Diet for Hot Flashes?
Foods and Diet to prevent Hot Flashes
One should prefer Sweet, sour and salty tastes to balance the Dosha and provide ample nourishment to the body.
Warm and cooked foods, and warm beverages should be consumed to prevent Dosha imbalance. It also calms the mind and nurtures the body.
Choose soft, unctuous foods like cooked grains, cooked vegetables, cooked cereals, and soups over crunchy dry foods.
Incorporate healthy and pure oils into your cooking including olive oil, sunflower oil, coconut oil, and organic sesame oil.
Include cooling herbs and spices such as amla, fennel, coriander, aloe gel, mint, and lemon grass in your diet to calm Pitta Dosha.
Avoid these Foods that trigger Hot Flashes
Alcohol – Stay away from Alcohol consumption as it dehydrates and leads to Pitta Dosha Imbalance. If you have high level imbalances, then alcohol consumption, even in limited quantity can either trigger hot flashes or increase the intensity of hot flashes. Hence, you should avoid it altogether.
Caffeine – Remove all caffeinated drinks and beverages. Caffeine leads to dehydration and Pitta aggravation. Avoid caffeinated drinks, mocktails, coffee, and black tea.
Spicy and Hot foods – Pungent herbs, cayenne pepper, chili are some fof the most heating herbs that directly aggravate Pitta. Spicy foods can immediately trigger a series of flashes causing severe Hot Flash symptoms.
Sugar – This is primarily for short term. Sugar can also have similar effect as spicy foods. It directly acts on hypothalamus, hence trigger hormonal imbalances and hot flashes.
White Flour Items – White flour items act on long term accumulation of toxins in the body and act as causes of hot flashes.
Natural Remedies and Lifestyle Tips to prevent Hot Flash Symptoms
Manage Stress with Meditation and Breathing Techniques
Practice stress-reducing activities as yoga, pranayama and meditation to increase your body's capacity to handle stressful situations.
Stress management helps to prevent the onset and reduce the frequency of symptoms.
Prioritize, Plan, and Do not overestimate!
Stress reduction should be done by avoiding all triggers of stress such as last minute deadlines, lack of planning, and taking up too many tasks.
Better manage your day and health by planning, prioritizing, and defining your limits.
Avoid Pitta Dosha aggravating factors
Minimize foods and activities that aggravate Pitta Dosha.
Avoid all heaty, stressful, and extremely pressing/competitive situations.
Avoid all pungent, sour, and salty foods for Pitta balancing diet.
Establish Regular Meal Times and Do not stay hungry for too long
Establish regular meal times. Regular meals lead to better metabolism and digestion.
Do not stay hungry for long time as it can lead to hypoglycemia and trigger hot flashes.
Eat in a quiet and pleasing environment
Give yourself the opportunity to savor both the meal and the ritual that surrounds you.
This will help in reducing stress in your daily life. It will also regulate the inner rhythms of your hormones, blood pressure and even body temperature.
Practice daily massage with cooling oils for better circulation
Daily Abhyanga, gentle massage of feet, head, and body is one of the best ways to improve circulation in your body and keep Vata Imbalance under control.
Proper Ventilation, Natural Settings, and Natural Fabrics
Wear natural fabrics and dress up in layers during cold seasons. Avoid tight clothing as it hampers circulation in the body.
Stay in well ventilated places. Avoid too hot temperature and hot settings.
Can Exercise help with Hot Flashes?
Exercise and Physical activity is highly effective when it comes to management of Menopause symptoms and Hot Flashes.
Regular exercise leads to better physical strength, improved circulation, and improved metabolism and hormone balance.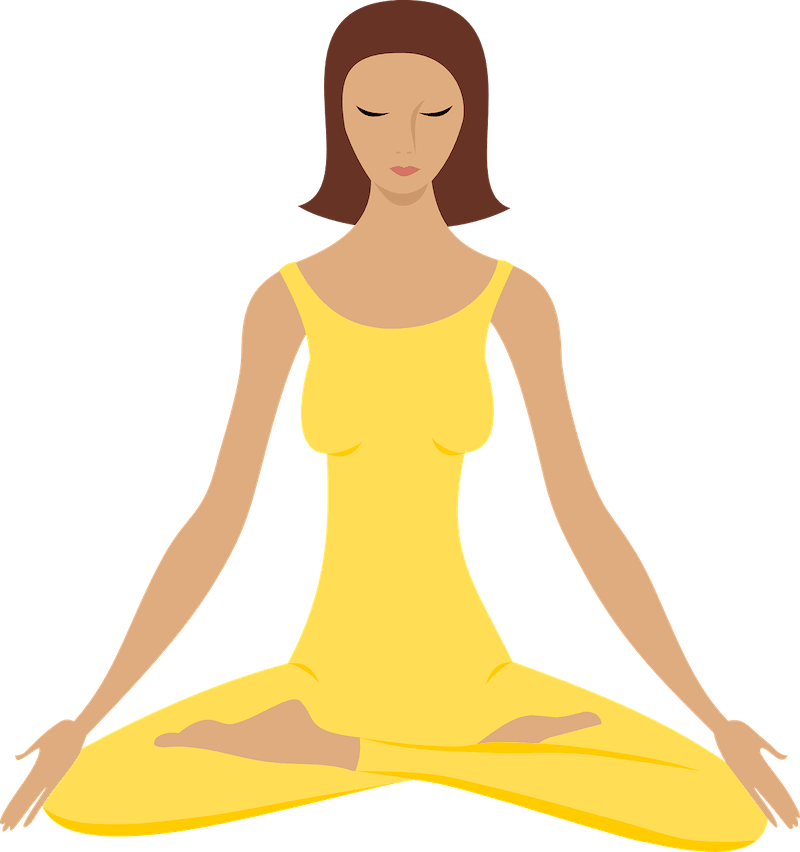 Relaxing physical activities that include nature walks, swimming, slow walking, bicycling are highly helpful to manage hot flash symptoms.
Perform yoga that can improve circulation and help to regulate Pitta and Vata Dosha in your body.
Brisk walk, specifically in nature is one of the best remedies to stress, insomnia, and poor circulation led hot flashes.
However, extreme physical activity and only cardio-based exercises can increase the severity of the hot flash symptoms in postmenopausal, especially in overweight women.
Extreme activity increases the core body temperature and results in hot flashes in patients with a narrow thermo-neutral zone.
Which Herbs are good to manage Hot Flash Symptoms
Here is a list of herbs that Ayurvedic texts prescribe for management of Hot Flashes during menopause. These herbs are not concentrated form of supplements, but wholesome plant based remedies that can act on specific body tissues to remove the imbalances.
However, these herbs are potent in nature. They can have deep effect on your body and mind, hence they should always be consumed under a trained Ayurvedic Physician. Please do not do self treatment with herbs.
Kapikacchu
Dashamula
Vidari
Saffron
Amalaki.
Coriander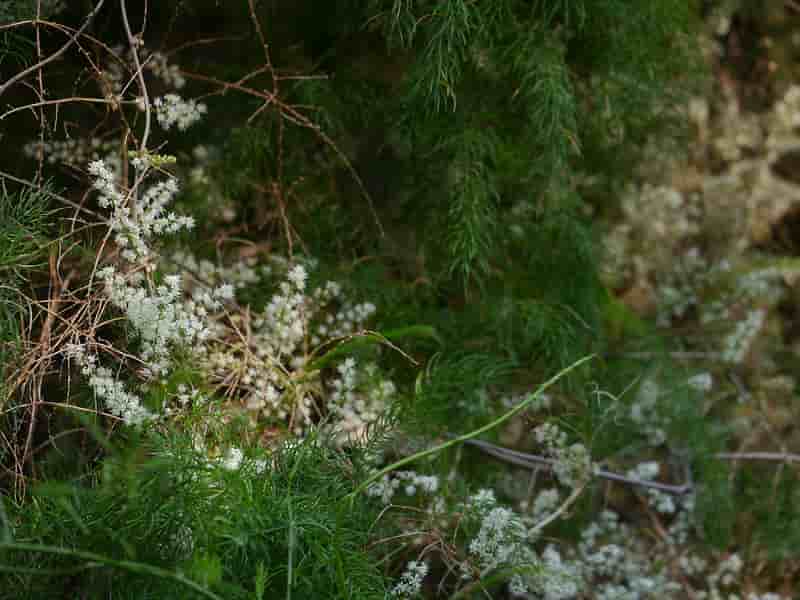 Hot Flash Treatment in Modern Medicine
Modern medicine does not provide specific hot flash treatment, however there are several options provided to manage the symptoms or lower down the intensity of inconvenience caused by intense symptoms. HRT or hormone replacement therapy via Estrogen or Progesterone or combined is one of them. Other alternatives such as behavioral modifications, hypnosis, natural diet, and herbs are also suggested to elevate the symptoms.
1. Hormone Replacement Therapy or HRT
Estrogen is widely used to alleviate the vasomotor symptoms as hot flushes. It is effective in improving hot flashes caused by natural menopause and those induced by chemotherapy. However, its side effects can lead to breast cancer itself especially when combined with Progestin.
2. Behavioral Modifications
Stress management techniques such as meditation, walking in nature, and pursuing hobbies that relax the mind are highly effective.
Also, patients should maintain a low core body temperature by wearing loose clothes in layers and avoiding tight clothing.
Consuming cool or cold food or drinks.
Staying in well-ventilated places and avoiding the triggers.
Interested in learning about how to manage your Menopause Symptoms with Ayurvedic diet, lifestyle, and yoga? Join Medhya's women exclusive community here.