To lose weight with PCOS may not be easy, but it is an achievable task! Excess weight gain is one of the PCOS Symptoms. And often the only solution that many women have successfully employed to find freedom from PCOS.
Problems with weight management is a big part of polycystic ovarian syndrome. Research has confirmed that more than half of the women who have PCOS struggle with hard to lose weight.
It may be so difficult that you think whether it is even possible to lose weight with PCOS! Or whether weight loss help with PCOS?
We get the pain and frustration around this eternal dilemma of weight loss with PCOS! And in this post, we will look into the details PCOS and excess weight problem.
We will also go through the Ayurvedic tips, diet and lifestyle changes that will help you resolve the problem of PCOS and hard to lose weight. Let's dive in!
What You'll Learn | Click on Topic to Go There
What is the relationship between PCOS and weight gain?
On your mark! Set!…
Hey, hold on. It's a journey, not a race.
Is it that PCOS causes weight gain or weight gain causes PCOS? The link is not very clear, but it may go both ways.
The modern lifestyle of sit-at-your-desk-jobs and eat-on-the-fly has exposed us to higher risks of unhealthy weight already. A sedentary lifestyle and poor dietary choices should be added to the list of "world emergencies," if there's any such list.
But have you not come here to quickly see how to lose weight with PCOS? Well, we are getting to that, but it will help very much that you understand PCOS, and its relationship with weight, so that you can manage it better.
Insulin Resistance and Hard to Lose Weight with PCOS
PCOS, the polycystic ovarian syndrome, is a hormonal imbalance. One of the hormones affected is insulin.
What is this insulin? It is a hormone that helps to regulate the amount of sugar in the blood. However, due to the hormonal disturbances that characterize PCOS, insulin is unable to perform its function.
Eventually, there is a build-up of insulin and sugar in the blood. When these continue to accumulate, the sugar begins to turn into fat. Hence, there is weight gain.
It is noteworthy that insulin can act as an appetite-regulating hormone. Now, when the appetite regulator is out of control, what do you think happens to the appetite itself? It goes out of control too of course.
This is why patients with PCOS usually have strong urges and cravings. A person that is not able to keep these urges in check will go on satisfying every single one of them.
Even though the body doesn't necessarily lack nutrients at a particular point in time, the patient feels hungry.
What then happens when you give the body excess nutrients that it doesn't need? Take a guess. Right! It converts them to fat. That's how the body knows to store nutrients for the long-term.
Usually, you can observe the extra weight as an increasing waistline. This is because the fat stores in the abdomen, giving you a pear shape.
A possible way that weight gain can cause PCOS
Excessive weight and obesity can result from a number of reasons, more prominent being poor diet and lifestyle. However, the root cause of weight gain and hard to lose weight lies in poor metabolism and disturbance in insulin hormone.
Obesity further triggers multiple hormone imbalances in both sex hormones, stress hormones, and metabolism related hormones.
And often it poorly affects your reproductive system, leading to lack or absence of ovulation. And all of this when combined together creates an ideal ground for PCOS symptoms.
In fact, in some cases, it has been observed that PCOS arises after substantial weight gain.
So, summarily, PCOS increases the chances of weight gain and makes it difficult to lose weight. Likewise, being overweight can put you at risk of developing the polycystic ovarian syndrome.
Why do you need to lose weight with PCOS?
PCOS has its own complications. And, weight gain on its own leads to serious problems in the long run. So, when combined, they become more of a deadly duo.
This is why it is necessary to begin your PCOS weight loss journey as soon as you can before this duo can do too much damage.
Additionally, research upon research has consistently proven that weight loss can help to reverse PCOS Symptoms.
Losing as little as 5-10% of your weight can significantly improve your symptoms and help you achieve a better quality of life.
Insulin Resistance, Hard to Lose Weight and PCOS Symptoms
In PCOS, the levels of insulin in the bloodstream rises. High levels of insulin further lead to high levels of androgens in the body. It is these high androgen levels coupled with the excess insulin that causes the symptoms of PCOS such as:
Hirsutism: excessive growth of hair on the face, arms, inner thighs, etc.
Acne: breakouts on the face, upper arms, chest, back, and neck.
Acanthrosis nigricans: another skin problem characterized by dark patches on the skin.
Storage of fat in the abdomen, etc.
Long-term risk of heart diseases, type-II;
Irregular menstruation;
Problems with fertility.
You can learn more about PCOS symptoms in this dedicated article.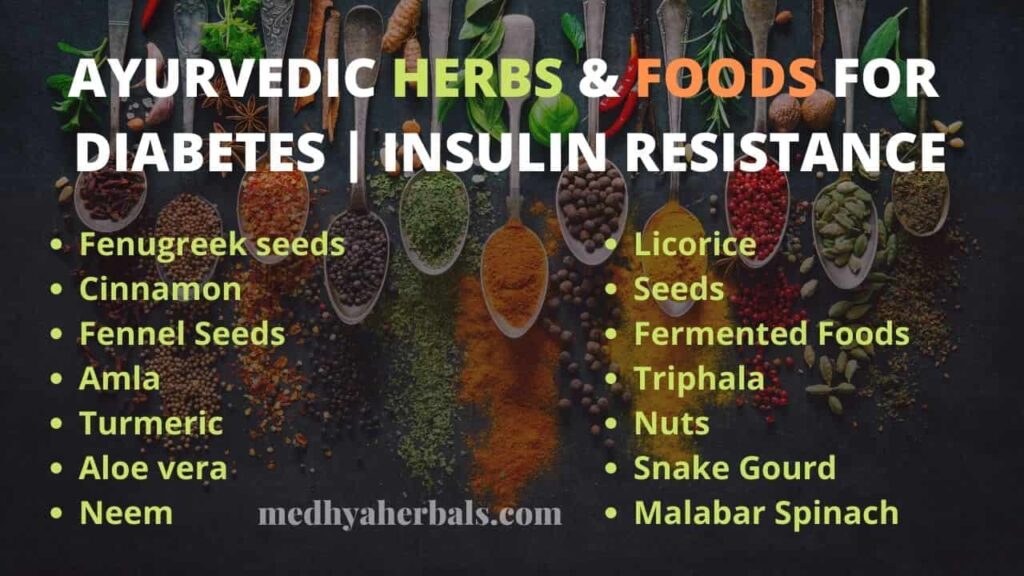 Will PCOS go away if I lose weight?
The truth is that losing weight helps to improve the symptoms of PCOS. The condition will not magically vanish into thin air, and it can take time to start seeing notable results (can be up to six months). Remember, it's a journey and not a race.
So, don't go looking for quick fixes with medications for treating PCOS or crash diets to lose weight. Your body was meant to take care of itself naturally. And the least you could do is to help it along with suitable diet and lifestyle.
Medications can only mask the symptoms. They take over the job of hormone regulation from your body. That means that, if you stop the medications, the symptoms will still be there, but they would have progressed to be worse than before. The body can regulate its own hormones. It was programmed to handle all such things after all.
Losing weight improves the symptoms of PCOS
How does it get better? After losing weight, you will observe that:
Ovulation is restored.
Your menstrual cycle is now regular.
Fertility improves.
You have fewer complications in pregnancy.
Insulin resistance decreases by up to 50%. This means that your body will be able to better use insulin. Then the insulin can better remove excess sugar from the blood. And further, that means that you can better manage your weight. See? It gets easier.
You feel better about yourself when you find you need smaller cloth sizes.
You are saved from the risk of long-term complications like diabetes, heart problems, endometrial cancer, etc.
Now, let's get down to it!
How to lose weight with PCOS?
We have established the risks associated with PCOS weight gain. We have also considered the benefits you derive from losing weight.
Hopefully, now you are more eager to begin your PCOS weight loss journey.
So, how do you lose weight with PCOS?
Do you remember something we talked about at the beginning? The lifestyle and dietary habits of the average modern man are less than healthy, to say the least. It is no wonder that cases of obesity have increased tremendously over the years.
Here are a few tips on losing weight with PCOS.
1. Lose Weight by Adopting the best diet for your PCOS Symptoms
That's right, you need to eat right. Here's a video on PCOS diet that you may like to watch.
Remember that one basic problem with this polycystic ovarian syndrome is the imbalance of the hormone insulin?
Well, it turns out that the level of insulin in the blood at any one time actually depends on the food that we eat. This is why a PCOS diet works when you want to lose all the extra weight PCOS has gifted you with.
If you take care to optimize what you eat, when you eat it, how you eat, then you can affect the insulin levels. Thus, you can take control of that hormone.
When insulin is in check, the rest of the pieces begin to click back into place the one after the other.
Remember how insulin also leads to high levels of androgens (male hormones)? Great. Now, it gets even better. If the insulin level is no longer high, then the androgen level will also go down.
The restoration of these two hormones will take care of many of the symptoms that you are experiencing.
How to go about a PCOS diet plan to lose weight
There is no singular best diet regimen. Polycystic ovarian syndrome symptoms are unique to every woman. That's why what works perfectly well for one woman may actually cause more health issues for the other.
So, rather than looking for special foods, you need to look into establishing a better relationship with food. Start eating right by following the basics. And here they are:
You might think you need to run completely from carbs, but that's not absolutely necessary. You can still eat carbohydrates in moderate quantities.
The best sources of carbohydrates are the ones with a low glycemic index. After you eat them and they begin to digest, they release the sugar in them so slowly that the body is not in danger of a sugar overload.
Lots of fruits and vegetables
These are natural, free from synthetic additives, and keep you full for longer. E.g; Leafy greens, including red leaf lettuce and arugula, green and red peppers, beans and lentils, Plums, Almonds, sweet potatoes, etc.
You can still eat fats, but only the healthy fats
Good fats are rich in omega-3. You can stock up with tuna, salmon, etc.
There is a community of micro-organisms in your gut that helps keep you healthy. In women with PCOS, these creatures are hampered.
You can help them along by eating food that suits them, such as coconut yogurt and pickles.
Get proteins in your diet
Take sufficient proteins to stay satiated and energetic for long. Proteins are the building blocks of hormones and body tissues. Also, it support good metabolism.
That's why when you take in wholesome proteins in your diet, you also experience weight loss.
Regular Meal Times and Meal Size
Eating meals at fixed times and regularly is key to balance your hunger and digestion hormones. Make sure that your meal size isn't too large or too small.
Also, don't stay hungry for long. This can really increase your craving for sugars so much that you can't resist. Eat regularly.
All in all, note what works best for you. You can experiment a while before going on a regimen.
Ensure you are comfortable with it before you begin with it. Do not go on a PCOS diet plan to lose weight that you know you will not be able to sustain in the long-term. It should be comfortable for your schedule, for your budget. On the other hand, you should be ready to make sacrifices too.
Medhya Herbals has prepared a more comprehensive guide for the PCOS diet, and you can start there.
Exercise burns calories. It helps keep your weight down. But that's not all. It helps with the hormones too, insulin in particular.
Exercise regularly
Exercise is always beneficial in any case.
Maria Horstman, a certified sports medicine trainer who specializes in working with women with PCOS says that exercising regularly helps your body to burn use up glucose, and as a result, keeps the insulin levels down.
Insulin converts excess glucose (i.e. sugar) to glycogen for storage. The more glucose in the body at any one time, the more insulin in the body also. You really want to keep your insulin levels down if you have PCOS. Therefore, when you exercise, you are taking the work off the insulin. By burning glucose, you spare the body the task of making more insulin.
It helps to exercise before you eat
Exercise also helps your body's metabolism. Dr. Sweeney says, "Exercising right before a meal can help rev your metabolism so you end up storing more carbs as energy than fat."
Don't worry, we'll say that in English.
When you exercise, you put your muscles to work, okay? Now, the primary source of energy is carbohydrates. However, you might not have enough carbohydrates to sustain all the exercise. So, the body starts to draw on other nutrients for energy, namely, proteins and fats.
Now, after the exercise, you get yourself a nice nutritious meal. Instead of converting the food to fat, the body is rather trying to replace the depleted carbohydrate reserves. You see?
So, exercise before you eat. It helps. While exercising, you can take water and other healthy light meal. You don't want to faint on the treadmill.
What is the best exercise to lose weight with PCOS?
Okay, again, there is no 'best exercise' per se. Stick to what is convenient for you. It's okay as long as you stay consistent with it. Sticking with what is convenient doesn't mean you should be lazy about it.
Try to exercise for about thirty minutes daily. Target at least four days a week if you can not do it daily.
Did you know that walking is also good exercise? For example, for an average person of 140 pounds, walking 2 miles per hour burns 80 calories per mile. Running burns 91 calories per mile.
Do not overdo it!
You don't want to run yourself to stupor all in the name of burning as much weight as quickly as possible. You will wear yourself out.
3. Stay on Track by regularly keeping a tab on your Weight
You need to know your weight if you are embarking on a weight loss journey. There has to be a way to assess your progress and your PCOS weight loss before and after.
Measure your waistline
The waistline is a good indicator of abdominal fat. After all, much of the fat in PCOS is stored in your abdomen. With a great abdomen, comes a great waistline.
Of course, the lower it is, the better. For a healthy adult woman, your waist circumference should be less than 80cm. A larger waistline means a higher risk of complications.
Body Mass Index (BMI)
BMI measures the ratio of your weight to your height. BMI scores are ranged generally from severely obese to severely underweight, with a full spectrum in between. Target to bring your BMI lies in the healthy range of below 23.
4. Sleep
Take care of sleep disorders. If you have it, do not ignore it.
As a matter of fact, some patients with PCOS experience sleep apnea, a condition in which the breath ceases during sleep. This can really disrupt sleep and lead to fatigue, irritability, fogginess, and poor memory in the day.
A good rest is necessary to stay healthy.
5. Attention! No smoking. No alcohols either
Caffeine will only make the symptoms worse, so also will smoking and alcohol. Avoid coffee and other stimulants.
6. Keep yourself motivated
What is driving you to begin this PCOS weight loss journey? Why did you start? Is it:
You are ashamed to go out in public because you are obese, and you want that fine figure?
You really do want to get pregnant and have your own baby?
To redeem yourself from the long-term complications of PCOS?
Any of these reasons should keep you on your toes. They are all very important. In any case, achieving a premium state of health should be a priority for everyone.
7. Community support
Patients with PCOS suffer from anxiety and depression, and for good reason. Is it the obesity, or the pain of irregular periods, and etc? You know which one it is for you. Join a community of fellow people that are experiencing the same things. Hold each others' hands and walk through together.
Get encouraged by their stories, share your own stories. Get someone to keep you in check in case you want to compromise your diet and exercise regime.
You can do it
Yes, you can beat the excess weight and PCOS symptoms!
Remember once again, it's a journey, and you don't have to go it alone.
But when you get off on the other side, you'll be grateful.