To lose weight with PCOS is not an easy feat, but it is achievable!
You may have been frustrated, saddened and disappointed with PCOS and your weight problems. So much so that if anybody even asks you to lose weight, you feel like telling them to "mind their own business".
However, do note that PCOS and weight are intricately related. Often, one leads to the other and it creates a problem of hard to lose weight and PCOS Symptoms that you are currently struggling with.
Problems with weight management is a big part of polycystic ovarian syndrome.
That's why, weight loss with lifestyle modifications is considered to be a highly effective way to reverse and manage PCOS.
Now, research does agree with your experiences. It has been observed that more than half of the women with PCOS struggle with stubborn weight that comes easily and goes with much difficulty.
It may be so difficult that you think whether it is even possible to lose weight with PCOS! Or whether weight loss would help with PCOS?
Don't worry! We get the pain and frustration around this eternal dilemma of weight loss with PCOS.
In this post, we will look into the details PCOS and hard to lose weight.
We will also go through the Ayurvedic tips, diet and lifestyle changes that will help you resolve the problem of easy weight gain and stubborn body fat in PCOS. Let's dive in!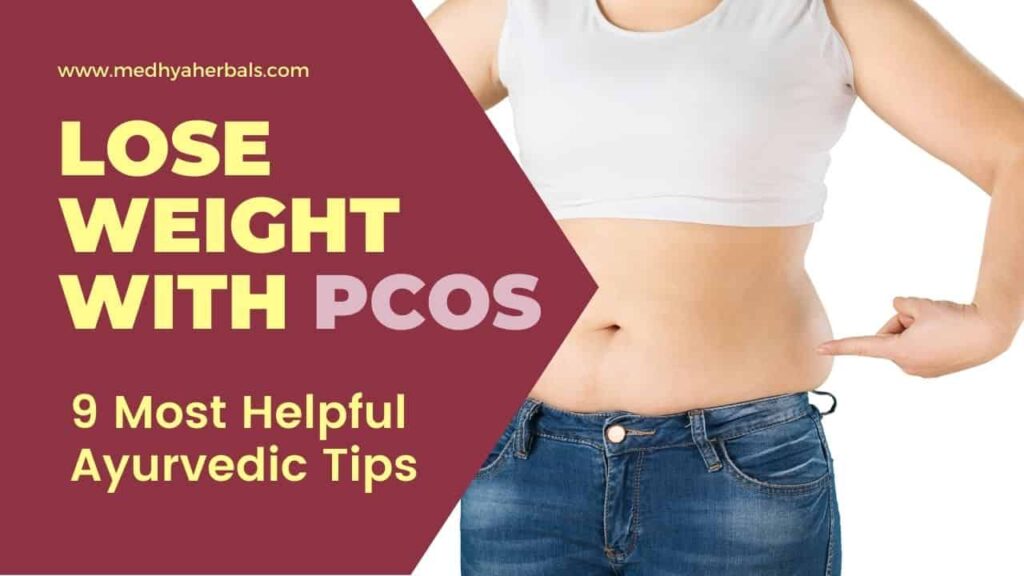 What You'll Learn | Click on Topic to Go There
Why is it so Hard to Lose Weight with PCOS?
PCOS, the polycystic ovarian syndrome, is a metabolic and hormone imbalance disorder. One of the hormones affected is insulin.
Insulin helps to convert the sugar into the blood into energy. However, due to the hormonal disturbances that characterize PCOS, insulin is unable to perform its function. Thus, there is a build-up of sugar in the blood.
1. High Blood Sugar and Poor Fat Metabolism
When there is excess sugar in the blood, it is dumped by the liver in the form of fat. Also, the inability of insulin to act as it should severely affects your metabolism. Your body starts to store fat instead of burning it.
All of this causes excess body fat, hormonal belly and eventually weight gain.
Unfortunately the hormonal belly gained in PCOS also acts as a source of additional hormones that further amplify the hormone and metabolic imbalances in PCOS.
This creates a vicious cycle of excess fat, insulin resistance, poor metabolism and stubborn weight.
2. Constant Fatigue, Mental Wellness and Low Motivation
Also, your body isn't getting energy from the primary fuel glucose. This leads to constant fatigue and tiredness. Thus, you lack sufficient energy to exercise or move your body. This further creates weight gain.
Lack of glucose to the body cells also affects your mental wellness. Your brain consumes 20% of the glucose/energy generated in the body.
And when it doesn't get enough, it leads to mood swings, anxiety, depression and high levels of stress. This further raises Cortisol, triggering poor metabolism and weight gain.
3. Constant Hunger and Food Cravings
It is noteworthy that insulin also acts as an appetite-regulating hormone. That's why when insulin is not funcitoning as it should, your appetite goes haywire. You feel hungry more often.
Also, there are food cravings as your body is not able to get energy from the food. Thus, you look to eat energy dense foods, snacks and sugar heavy foods to calm down your appetite and fatigue.
Even though the body doesn't necessarily lack nutrients at a particular point in time, the patient feels hungry.
What then happens when you give the body excess nutrients that it doesn't need? Take a guess. Right! It converts them to fat. That's how the body knows to store nutrients for the long-term.
Usually, you can observe the extra weight as an increasing waistline. This is because the fat stores in the abdomen, giving you an apple shaped body.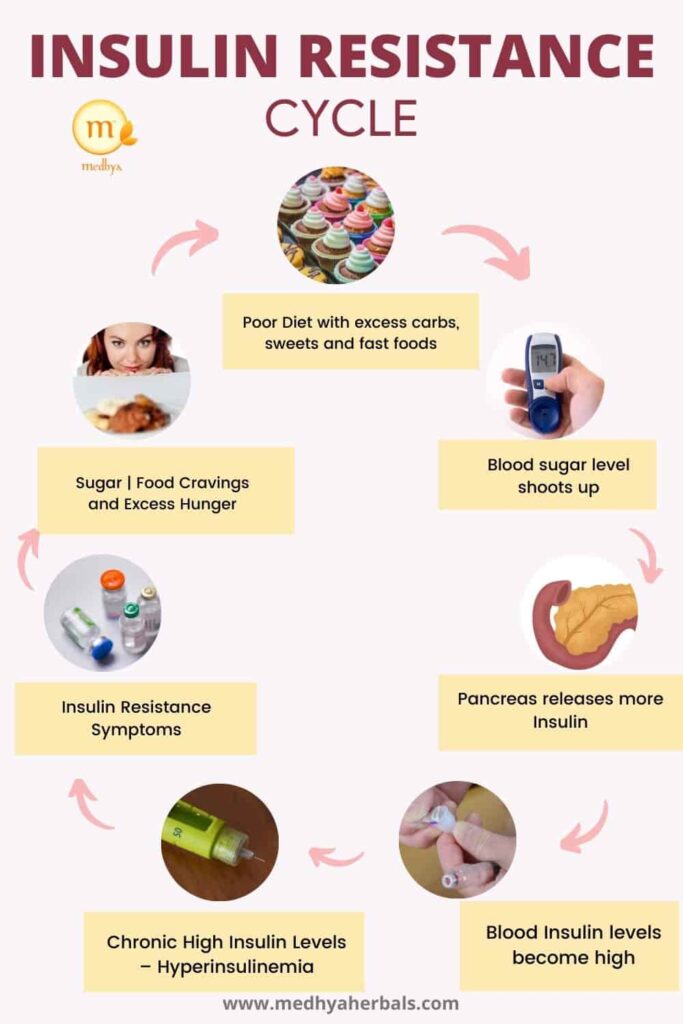 How Does Weight Gain and Obesity Lead to PCOS?
Excessive weight and obesity can result from a number of reasons, more prominent being poor diet and lifestyle. However, the root cause of weight gain and hard to lose weight lies in poor metabolism and disturbance in insulin hormone.
Obesity further triggers multiple hormone imbalances in both sex hormones, stress hormones, and metabolism related hormones.
And often it poorly affects your reproductive system, leading to lack or absence of ovulation. And all of this when combined together creates an ideal ground for PCOS symptoms.
In fact, in some cases, it has been observed that PCOS arises after substantial weight gain.
So, summarily, PCOS increases the chances of weight gain and makes it difficult to lose weight. Likewise, being overweight can put you at risk of developing the polycystic ovarian syndrome.
Why do you need to lose weight with PCOS?
PCOS has its own complications. And, weight gain on its own leads to serious problems in the long run. So, when combined, they become more of a deadly duo.
This is why it is necessary to begin your PCOS weight loss journey as soon as you can before this duo can do too much damage.
Additionally, research upon research has consistently proven that weight loss can help to reverse PCOS Symptoms.
Losing as little as 5-10% of your weight can significantly improve your symptoms and help you achieve a better quality of life.
Insulin Resistance, Hard to Lose Weight and PCOS Symptoms
In PCOS, the levels of insulin in the bloodstream rises. High levels of insulin further lead to high levels of androgens in the body. It is these high androgen levels coupled with the excess insulin that causes the symptoms of PCOS such as:
Hirsutism: excessive growth of hair on the face, arms, inner thighs, etc.
PCOS Acne: breakouts on the face, upper arms, chest, back, and neck.
Acanthrosis nigricans: another skin problem characterized by dark patches on the skin.
Storage of fat in the abdomen, etc.
Long-term risk of heart diseases, type-II;
Problems with fertility
No ovulation
You can learn more about PCOS symptoms in this detailed post.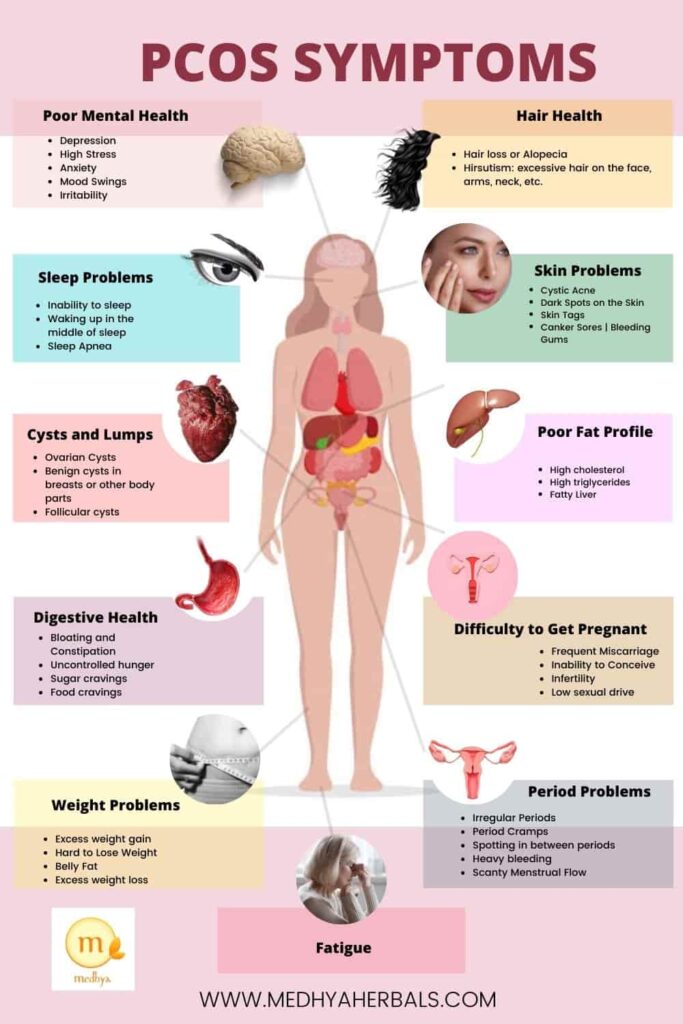 How to lose weight with PCOS?
Here are the best and highly practical Ayurvedic tips on losing weight with PCOS.
1. Lose Weight by Adopting the best diet for your PCOS Symptoms
That's right, you need to eat right. Here's a video on PCOS diet that you may like to watch.
Remember that one basic problem with this polycystic ovarian syndrome is the imbalance of the hormone insulin?
Well, it turns out that the level of insulin in the blood at any one time actually depends on the food that we eat. This is why a PCOS diet works when you want to lose all the extra weight PCOS has gifted you with.
If you take care to optimize what you eat, when you eat it, how you eat, then you can affect the insulin levels. Thus, you can take control of that hormone.
When insulin is in check, the rest of the pieces begin to click back into place the one after the other.
Remember how insulin also leads to high levels of androgens (male hormones)?
Great! Now, it gets even better. If the insulin level is no longer high, then the androgen level will also go down.
The restoration of these two hormones will take care of many of the symptoms that you are experiencing.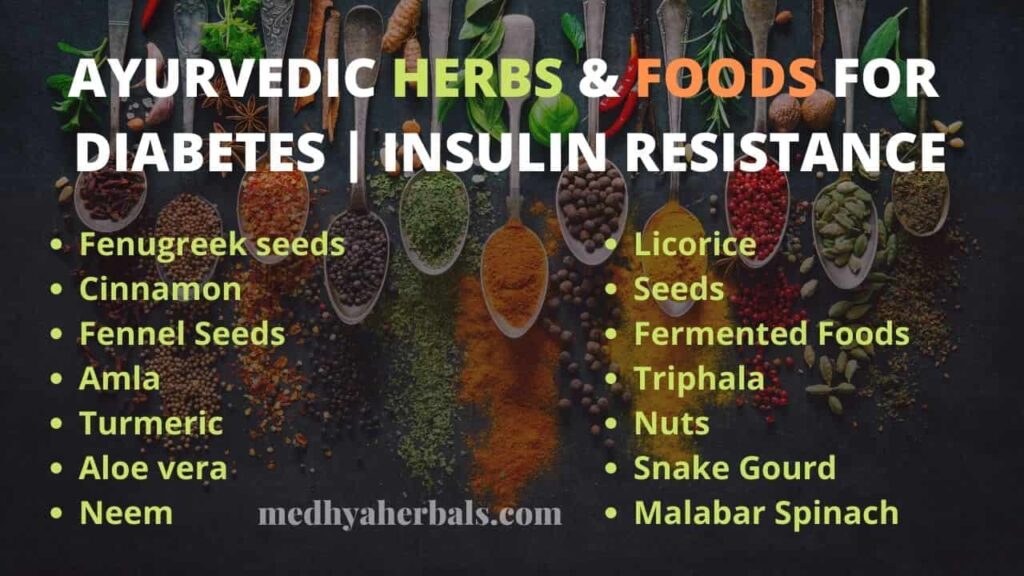 How to go about a PCOS diet plan to lose weight?
There is no singular best diet regimen. Polycystic ovarian syndrome symptoms are unique to every woman. That's why what works perfectly well for one woman may actually cause more health issues for the other.
So, rather than looking for special foods, you need to look into establishing a better relationship with food. Start eating right by following the basics. And here they are:
You might think you need to run completely from carbs, but that's not absolutely necessary. You can still eat carbohydrates in moderate quantities.
The best sources of carbohydrates are the ones with a low glycemic index. After you eat them and they begin to digest, they release the sugar in them so slowly that the body is not in danger of a sugar overload.
2. Lots of fruits and vegetables
These are natural, free from synthetic additives, and keep you full for longer. E.g; Leafy greens, including red and purple leafy veggies, arugula, green and red peppers, beans and lentils, Plums, Almonds, sweet potatoes, etc.
3. You can still eat fats, but only the healthy fats
Good fats are rich in omega-3. You can stock up with tuna, salmon, etc.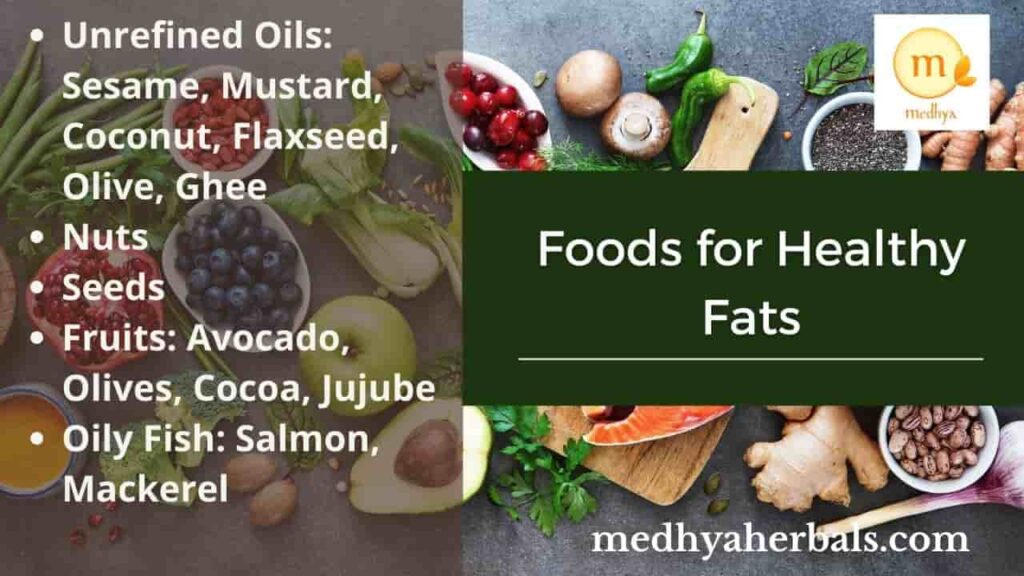 4. Eat food that will cultivate the microbiome in your gut
Get Probiotics in Your Diet. There is a community of micro-organisms in your gut that helps keep you healthy. This is the gut microbiome.
In women with PCOS, your gut microbiome is severely compromised. Thus, it leads to digestive problems, mood swings, anxiety and poor metabolism, which causes weight gain.
You can support your gut health by consuming probiotics, prebiotics and fermented foods in your diet.
5. Get proteins in your diet
Take sufficient proteins to stay satiated and energetic for long. Proteins are the building blocks of hormones and body tissues. Also, it support good metabolism.
That's why when you take in wholesome proteins in your diet, you also experience weight loss.
6. Regular Meal Times and Meal Size
Eating meals at fixed times and regularly is key to balance your hunger and digestion hormones. Make sure that your meal size isn't too large or too small.
Also, don't stay hungry for long. This can really increase your craving for sugars so much that you can't resist. Eat regularly.
All in all, note what works best for you. You can experiment a while before going on a regimen.
Ensure you are comfortable with it before you begin with it. Do not go on a PCOS diet plan to lose weight that you know you will not be able to sustain in the long-term. It should be comfortable for your schedule, for your budget. On the other hand, you should be ready to adapt to eating right for your body.
Exercise burns calories. It helps keep your weight down. But that's not all. Regular exercise helps to balance hormones too, insulin in particular.
Here are some benefits of regular exercise of weight loss in PCOS:
Exercising regularly helps your body to burn the glucose. Thus, it eventually raises your energy levels and reduces fatigue.
When done right, exercise for PCOS can boost your metabolism to support weight loss significantly.
Exercise improves insulin sensitivity of the body. Thus, it helps to remove the root cause of PCOS.
Regular physical activity also helps to manage your Cortisol levels. This reduces your stress levels and hence provides your hormones a chance to fall in place.
Here's a 7 day exercise plan for PCOS weight loss for you to get started with.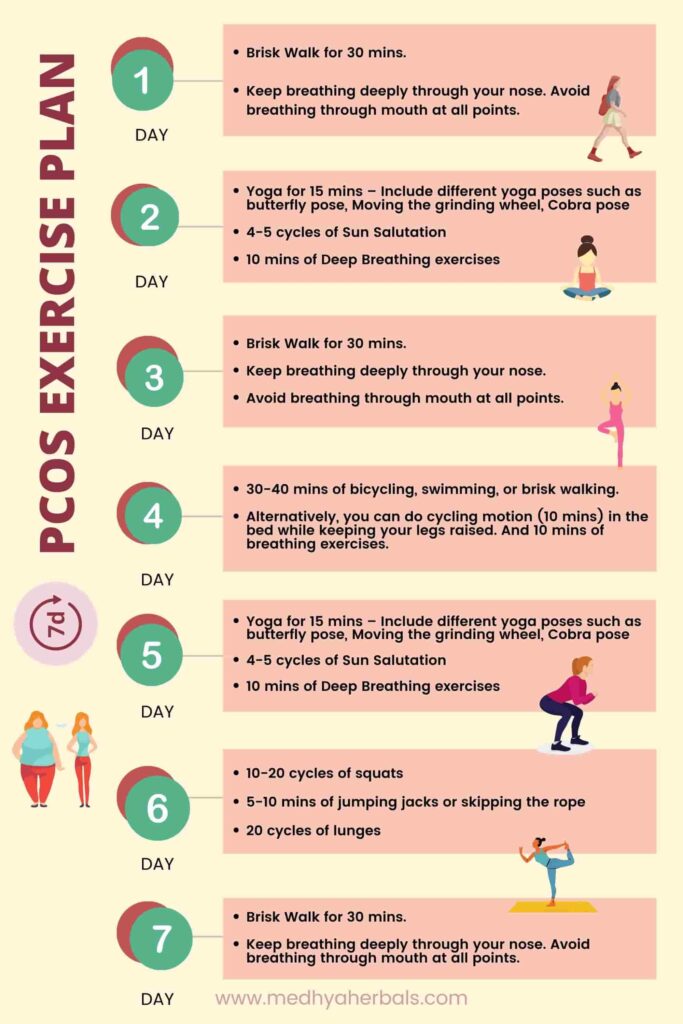 What is the best exercise to lose weight with PCOS?
Okay, again, there is no 'best exercise' per se. Stick to what is convenient for you. It's okay as long as you stay consistent with it. Sticking with what is convenient doesn't mean you should be lazy about it.
Try to exercise for about thirty minutes daily. Target at least four days a week if you can not do it daily.
Did you know that walking is also good exercise? For example, for an average person of 140 pounds, walking 2 miles per hour burns 80 calories per mile. Running burns 91 calories per mile.
Do not overdo it!
You don't want to run yourself to stupor all in the name of burning as much weight as quickly as possible. Excessive and intense workouts raise your cortisol levels. It actually disturbs the hormone balance.
So, you should avoid over exercising as much as possible.
3. Sleep Well to Lose Weight with PCOS
With our hectic schedules nowadays sleep is often neglected, but if you want to lose weight with PCOS that needs to change. Here's why:
Irregular sleep disturbs Melatonin hormone balance in your body. This is a key hormone to regular your body's hormone flow, ovulation process and your menstrual cycle. Thus, when sleep is disturbed, you complicate your hormone imbalance a bit more.
Insufficient sleep increases the level of fatigue, you either skip exercise or not able to do as much as you would have if you had rested enough.
Lack of sleep really disturbs your hormone levels, your cortisol and hunger hormones increase. This makes you crave for sugary and high calorie foods.
Due to lack of sleep, you end up disturbing the schedule of your next day. Either you slip in unhealthy foods to make up for the hunger or missed meals that you couldn't prepare yourself.
Benefits of Good Sleep in Losing Weight with PCOS
On the other hand, sufficient hours of restful sleep reduce the level of cortisol.
You balance the levels of satiety hormones and Melatonin in the body.
Good sleep also paves the way for natural detoxification of your body to lose belly fat.
That's why it is so important to have good sleep at night.
As a matter of fact, some women with PCOS experience sleep apnea, a condition in which the breath ceases during sleep. This can really disrupt sleep and lead to fatigue, irritability, fogginess, and poor memory in the day.
Take care of sleep disorders. If you have it, do not ignore it.
4. Get Rid of the Toxins
Remove environmental toxins and body toxins by practicing a healthy lifestyle.
Remove all plastics and processed foods, which lead to buildup of toxins in the body.
Get rid of chemicals based personal care and household products that deposit extra Estrogen in your system, thus causing high Estrogen symptoms.
Practice Ayurvedic detox or Panchakarma to clear off the toxins with Ayurvedic herbs and therapies.
Remove stimulants such as alcohol and smoking that load your body's detox pathways.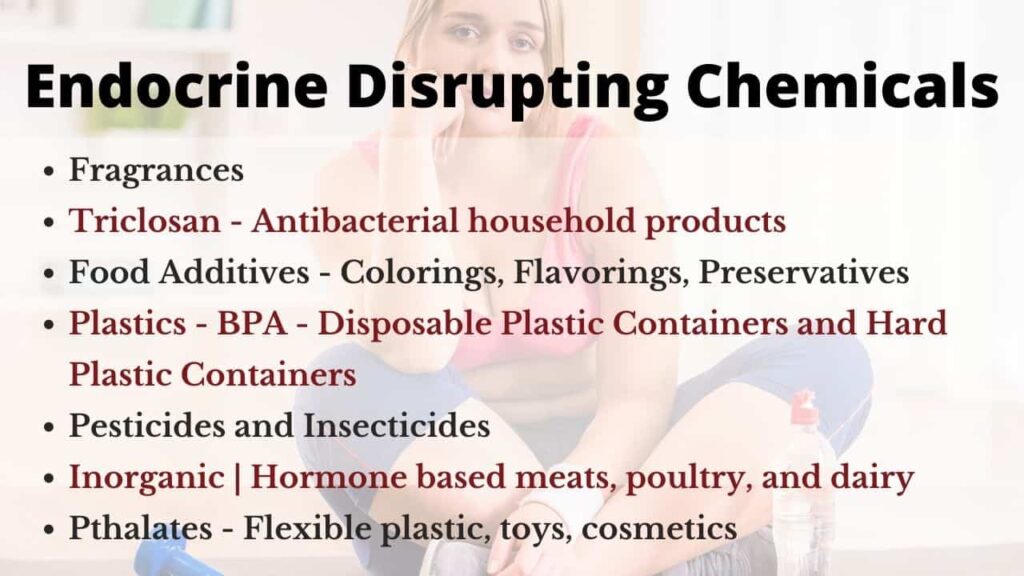 Excess stress build up high cortisol levels in the body. Cortisol suppresses metabolism as it prepares the body for the fight and flight response. It also pushes in excess glucose in the blood, raising blood sugar levels.
Thus, high stress makes you prone to gain excess weight and health complications. It is same for all, just that in PCOS your body is more sensitive to the action of stress hormones.
Hence, the effect of stress on PCOS weight gain is much more prominent.
Manage and lower stress by:
Deep breathing exercises and yogic breathing
Spending time in nature and with your loved ones
Remove and reduce stress triggers
Take time off and invest in self care measures
Deep body massage
6. Herbs to Detox and Lose Weight with PCOS Naturally
Many natural herbs are used to treat health issues due to their healing properties. Ayurvedic herbs are a way to cleanse excess toxins from your body.
And the best part is they also support nutrition by providing micro nutrients that your body is perhaps deficient in.
1. Amla
Amla is recommended to cleanse excess toxins from the GI tract and help keep the colon clean. Regular consumption helps to reduce cholesterol levels. It also has antibacterial and anti-inflammatory properties.
This gentle detoxifying herb supports regular bowel function and is also rich in antioxidants, supporting immune function.
2. Shatavari
Shatavari root is an excellent adaptogen and hormone balancing herb. It has immuno-modulatory and antioxidant properties.
Shatavari enhances resilience to physical and mental stress. It is used for general debility, hyperacidity, urinary problems.
Shatavari is excellent to balance female hormones, for PMS and fertility.
3. Triphala
Triphala is a powerful Ayurvedic Rasayana (Herbal elixir known to promote longevity and rejuvenation).
It deeply cleanses our body and helps to flush out wastes and toxins. Triphala has powerful antioxidants to rejuvenate, inhibit inflammation, promote healthy build of body cells, and blood purification.
4. Ashwagandha
Ashwagandha is a powerful adaptogen and a revered Ayurvedic elixir for rejuvenation and nourishment. It is a natural supplement to lower cortisol and balance thyroid hormones.
It reduces stress and increases our body's strength. Regular consumption of Ashwagandha elevates the brain chemicals, helps to relax, and establishes hormone balance.
5. Guduchi
Guduchi or Giloy is one of the most powerful herbs for eliminating toxins from the blood and liver. Traditionally Guduchi is used for inflammation of the skin and cooling fevers.
It is detoxifying, antiparasitic, anti-viral, and anti-bacterial. Guduchi is indicated whenever a cooling and reducing therapy is needed.
6. Dandelion Greens
It helps in weight loss by limiting calorie intake through suppression of hunger. Dandelion also stimulates secretion of gastric enzymes and induces satiation.
It promotes the breakdown of fat and cholesterol in the body. Dandelion is also a diuretic, which helps the body get rid of excess water weight.
7. Yoga Poses to Lose Weight with PCOS
Yoga goes much deeper than just the physical movement of the body. Regular practice of suitable yoga asana help to tone the muscles thus increase strength, relax the mind to reduce stress levels and also increase bone density.
That's why yoga is one of the best ways to naturally support your metabolism and weight loss with PCOS.
Here are some yoga asana that you can practice to find relief from PCOS symptoms and to lose belly fat.
Setu Bandhasana (Bridge)
Bhujangasana (Cobra)
Dhanurasana (Bow)
Ardha Matsyendrasana (Seated Half Spinal Twist)
Natarajasana (Supine Dancing Shiva)
Chakki Chalanasana (Churning Mill Pose)
Janu Sirsasana (One Legged Seated Forward Bend)
Surya Namaskara (Sun Salutations)
8. Keep yourself motivated
What is driving you to begin this PCOS weight loss journey? Why did you start? Is it:
You really do want to get pregnant and have your own baby?
To redeem yourself from the long-term complications of PCOS?
To fit into your favorite clothes?
Whatever your goal maybe, use that as the headlight to shine on your own weight loss journey. Do not sit back till you achieve it.
9. Community support
Women with PCOS suffer from high levels of mood wings, anxiety and depression. Is it the difficulty in losing weight, or the pain of unwanted hair, irregular periods or acne that is ridding your skin of being normal?
You know which one it is for you.
Join a community of fellow people that are experiencing the same things. Hold each others' hands and walk through together.
Get encouraged by their stories, share your own stories. Get someone to keep you in check in case you want to compromise your diet and exercise regime.
You can do it!
Yes, you can beat the excess weight and PCOS symptoms!
Remember once again, it's a journey, and you don't have to go it alone.
But when you get off on the other side, you'll be grateful.
Now we want to hear from you. Do write to us for any queries and feedback. We will get back to you the soonest.
If you have tried any of the above Ayurvedic natural ways to lose weight with PCOS, then do share your experience with us. Wishing you vibrant health!
References
FAQ
1. Will PCOS go away if I lose weight?
The truth is that losing weight helps to improve the symptoms of PCOS. The condition will not magically vanish into thin air, and it can take time to start seeing notable results (can be up to six months).
PCOS Weight loss is really a transformational journey to achieve balance in metabolism and in hormones. It is not a race!
So, don't go looking for quick fixes with medications for treating PCOS or crash diets to lose weight.
Your body is meant to take care of itself naturally. And the least you could do is to help it along with suitable diet and lifestyle.
Medications can only mask the symptoms. They take over the job of hormone regulation from your body.
That's why when you stop the medications, the symptoms will still be there, but they would have progressed to be worse than before.
2. How does Weight Loss Help with PCOS Symptoms?
How does it get better? After losing weight, you will observe that:
Ovulation is restored.
Your menstrual cycle is now regular.
Fertility improves.
You have fewer complications in pregnancy.
Insulin resistance decreases by up to 50%. This means that your body will be able to better use insulin. Then the insulin can better remove excess sugar from the blood. And further, that means that you can better manage your weight. See? It gets easier.
You feel better about yourself when you find you need smaller cloth sizes.
You are saved from the risk of long-term complications like diabetes, heart problems, endometrial cancer, etc.