Did you know that more than 75,000 hysterectomies (removal of uterus) are carried out every year. Out of these surgeries, nearly 30 % are mandated by the menstrual cycle disturbances. And that Heavy Periods is one of the most serious menstrual cycle complaints that leads to Hysterectomy?
Heavy menstrual flow is not a disease in itself. It is a common menstrual health symptom that is observed in multiple gynecological disorders such as Endometriosis, Fibroids, Hormone Imbalances, Thyroid dysfunction, and many more.
Chronic and extreme cases of heavy periods put the health of women at risk. Heavy menstrual bleeding affects the health of women at all levels including physical, mental, emotional, and social.
What is Heavy Menstrual Bleeding?
Heavy Periods refers to monthly menstrual bleeding which is excessive in the quantity of bleeding during the periods and or happens in the form of extended menstrual cycle with heavy bleeding.
It is termed as Menorrhagia in medical terms. Clinically menorrhagia is diagnosed when a woman experiences menstrual blood loss in excess of 80 ml per cycle.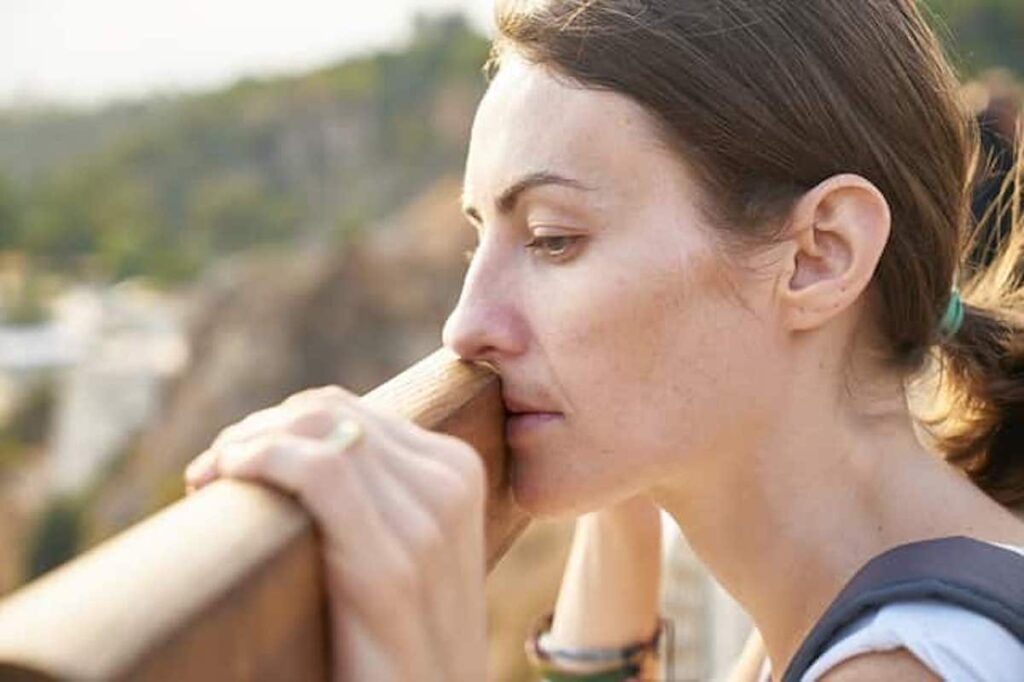 FREE Ayurvedic Health Assessment
Listen to your Health Symptoms. Take the health quiz to get details on your Imbalances and receive step-by-step guidance to recover and heal.
You will also get recommendations to achieve optimal health. Access Ayurvedic Recipes, Yoga and Exercise routines, and Guidelines for herbs that match with your needs.
Whether you are experiencing severe health symptoms or just mild discomfort, you will be able to understand the underlying causes and hence heal and nourish your body.
Range of Women Who Suffer From Menorrhagia
The World Health Organization reports that 18 million women aged 30-55 years perceive their menstrual bleeding to be exorbitant.
Medical data indicates nearly 30% women of reproductive age to have reported heavy bleeding at some point.
Out of these, 10% of the women experience severe blood loss that leads to anemia and is clinically defined as Menorrhagia.
What causes Heavy Menstrual Bleeding?
Heavy periods can occur due to many reasons, including hormone imbalances, excessive emotional stress, nutritional deficiency, reproductive system infections, miscarriage, certain blood thinning medications, and by birth control pills.
The conditions that affect the uterus and the circulatory system of uterus lead to heavy menstrual bleeding.

Medhya Herbals
Here is list of health disorders and factors that can lead to heavy menstrual flow.
Thyroid dysfunction
Intrauterine Contraceptive Device
Pelvic adhesions or congestion
Progesterone-only pills
Ovarian tumors
Miscarriage
Genital T.B.
Certain Medications
Infections in Vagina or Uterus
Fibriods and or Polyps in Uterus or Ovaries
Endometriosis
Adenomyosis
PCOS
Ayurveda Treatment for Heavy Periods
The symptoms of heavy periods are similar to a condition Asrigdara as has been described in Ayurvedic texts. Asrigdara means heavy vaginal bleeding during, before, or after the menstrual cycle.
Heavy menstrual bleeding is also referred as Raktapradara in Ayurveda. It looks into the root cause of heavy periods. Ayurveda classifies heavy periods into four categories. This classification is based according to the accompanying health symptoms and involved imbalances.
Vataja Raktapradara
This is primarily triggered by Vata Imbalance in the reproductive system. In this condition menstrual blood is frothy and reddish, or blackish in color. The menstrual blood flows quickly, does not clot, and it is cold in temperature.
Kaphaja Raktapradara
This is caused by Kapha Imbalance in the reproductive system. In this condition, menstrual blood resembles has a red rusty colour. The blood flows very slowly. In this case, menstrual blood is clotted in nature. These clots resemble muscular masses as fibers that are joined together.
Pittaja Raktapradara
This is caused by Pitta Imbalance in the reproductive system. In this condition, menstrual blood becomes blue, yellow, green, blackish in color. It resembles water mixed with smoke. It flows fast and does not coagulate. Menstrual blood may also contain white flecks and at times may be thin and stringy.
Sannipataja Raktapradara
This is caused by combination of all three doshas. In this case menstrual blood has features of all three doshas together.
What are the Symptoms of Menorrhagia – Asrigdara
Some of the clinical features of heavy periods as described in Ayurvedic texts include burning sensation in lower portion of groin, pelvic region, and back region of kidney. Severe pain in uterus may also accompany heavy vaginal bleeding. Additional symptoms include:
Excessive Menstrual Bleeding, more than 80 ml per cycle.
Passage of blood clots
Prolonged menstrual flow, more than 7 days
Pain in the lower back portion and lower abdomen
Pain in multiple body parts and lack of energy
Pain in hypogastric (central part of the abdomen) region
Weakness, Fatigue, Giddiness, and Inability to do usual work
Anemia
Palpitations and shortness of breath
Burning Sensation in the uterine region
Health Complications due to Heavy Periods
Heavy menstrual flow leads to blood loss, resulting in Anemia and its trailing symptoms.
Giddiness, extreme fatigue, severe backache, weakness, edema, and congestive heart failure usually accompany resulting in fainting or loss of consciousness in multiple cases.
Menorrhagia also increases susceptibility to peripheral infections and local infections as bacterial vaginosis.
How to Stop Heavy Periods Naturally?
Heavy periods is considered to be a health disorder due to vitiation of Vata Dosha and Pitta Dosha. Hence Ayurvedic treatment of heavy periods focuses on the foods and lifestyle modifications to balance off the aggravated Dosha.
In addition, medicines and herbs that stop excessive bleeding and nourish the Rakta Dhatu (blood tissues) are prescribed. Since, Anemia generally accompanies menorrhagia, strength promoting rasayanas or concotions are also recommended to the patients.
Ahara – Foods and Diet
In Ayurveda Menorrhagia is considered to be a result of faulty lifestyle and foods. Excessive consumption of salty, sour, hot, spicy, and heavy to digest foods vitiates the Doshas resulting in heavy bleeding during menstrual cycle.
A diet involving Bitter and Astringent tastes is highly beneficial for heavy bleeding in periods. Both the tastes help to pacify Pitta and Vata Dosha and also supply the required nutrients to remove the deficiencies.
Cooling and tonic herbs such as Shatavari, Ashoka, Aloevera, and Manjishtha should be consumed under supervision of Ayurvedic Practitioner.
Consumption of iron-rich foods.
No Alcohol.
Avoid Caffeine.
Drink plenty of fluids.
Avoid hot, spicy, salty, and sour foods.
Include herbs and spices such as cardamom, cinnamon, fennel, cumin, and basil.
Inclusion of foods such as bitter gourd, pointed gourd, squashes, green leafy vegetables, and cruciferous vegetables.
Vihara – Lifestyle Modifications
A faulty lifestyle involving excessive stress, lack of sleep, sleeping during daytime, excessive travel, emotional distress involving trauma, anger, and jealousy, and excessive physical work trigger an imbalance of Dosha resulting in menorrhagia.
Avoid excessive physical activity and exposure to the Sun.
Practice mind relaxation and mindfulness by spending time in nature or meditation.
Avoid excessive coitus.
Apply ice-pack to lower abdomen during menstruation.
Eating at consistent time and following a routine.
Follow circadian rhythm. Sleep early and get enough sleep (7-8 hours everyday).
No Smoking.
Cooling physical activity and Yogasanas should be practiced. For yoga, no inverted poses should be followed during menstrual cycle.
References
ASRIGDHARA CHIKITSA W.S.R TO MENORRHAGIA – A CASE STUDY
AYURVEDIC APPROACH OF MENORRHAGIA: ASRIGDARA